Retail Stores
Visit Simon's Specialty Cheese and the Krohn Dairy Store to purchase our Masters Reserve cheese as well as other fine Wisconsin cheeses, snacks, gifts, and other products. Our cheese stores offer a wide selection of Wisconsin cheese covering all varieties, price ranges and tastes. Simon's Specialty Cheese Store is next to our manufacturing facility in Little Chute, and our Krohn Dairy Store is in our Luxemburg facility.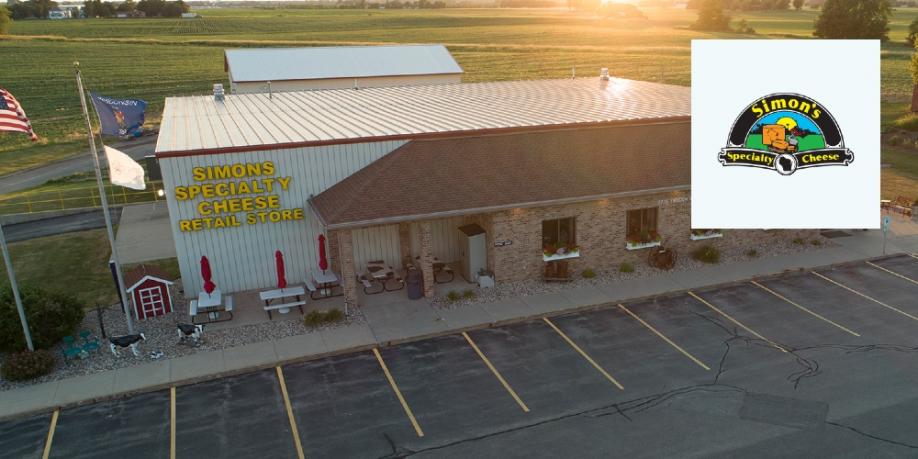 The mission of Simon's Specialty Cheese is to provide products and service of the highest quality which will continually keep our customers coming back for more. Our store offers more than 100 different kinds of cheese including our own award-winning Masters Reserve brand. We also have a great selection of wine, beer, sausage, fresh pizzas to take & bake, more than 20 flavors of homemade fudge, and many other gifts and gourmet food selections.
2735 Freedom Rd.
Appleton, WI 54913
(920) 788-6311
Store hours
Monday – Friday: 8am-6pm
Saturday: 8am-5pm
History
As you might expect, the story begins with the Simon family. In August of 1940, Art and Ann Simon accomplished a dream and purchased Pleasant View Cheese from Minnie Bierstaker. At that time, the cheese was sold directly out of the plant. It was later that a small store was built adjacent to the plant.
The Simon's continued to provide cheese to the community through that small outlet, and eventually Art and Ann's son Dave joined his parents. The store and the company continued to grow and become incorporated, and in 1985, Dave and his wife Judy took over the business. It became even more of a family business when their sons, Doug and Chris, joined the company in the mid 1990's. The current building was built in the late 90's and serves as a testament to the hard work and dedication of three generations of the Simon family. It is truly a product of the American dream!
Over the next few years, the Simon family merged with the Wagner family from Weyauwega, WI, and the Krohn family from Luxemburg, WI, to form Trega Foods. In 2008, Trega Foods was sold to Agropur. Dave and Judy's sons are still deeply involved in the business -  Doug, as President of the U.S. division, and Chris, as a Vice President. Simon's Specialty Cheese is still run as the family store.
Simon's Specialty Cheese continues to be synonymous with world-class cheese and carries the full range of the company's award-winning cheddar, feta, mozzarella, provolone and our signature warm, fresh, squeaky cheese curds. All of our cheese is supplied from our three Wisconsin plants in Appleton, Luxemburg and Weyauwega. In addition to our own cheese, we carry over 100 other varieties of cheese from Wisconsin. We also offer our guests a fantastic selection of gifts, homemade pizza, fudge, craft beer, wine and many other items that make our store a unique destination. 
We truly hope that you can feel the pride of generations of Wisconsin families in our store.
MAKING HISTORY
https://www.chicagotribune.com/news/ct-xpm-1989-05-28-8902040942-story.html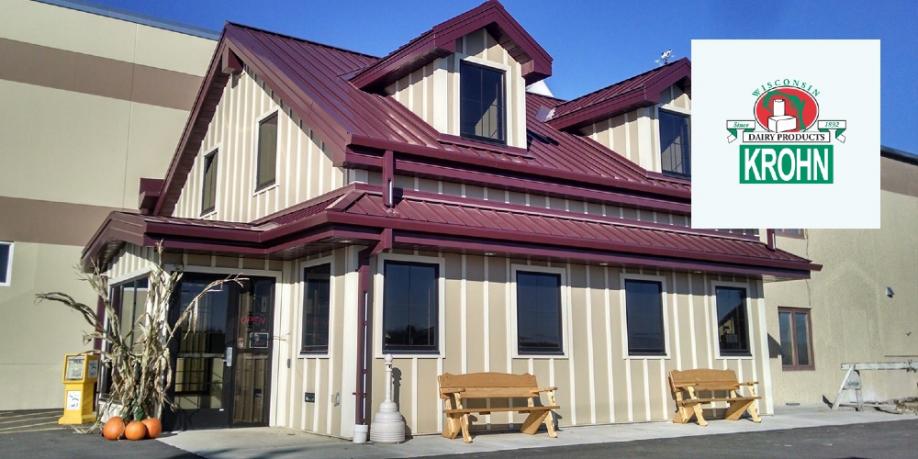 Krohn Dairy Store is a full service cheese shop offering over 100 styles of Wisconsin cheese including fresh, warm curds. We pride ourselves on our personal service, cheese knowledge, and extensive selection.
N2915 County Rd. AB
Luxemburg, WI 54217
(920) 845-2901
Store hours
Monday-Wednesday & Friday: 8am-5pm
Thursday: 8am-7pm
Saturday: 8am-12pm
The Friendly Confines Cheese Shoppe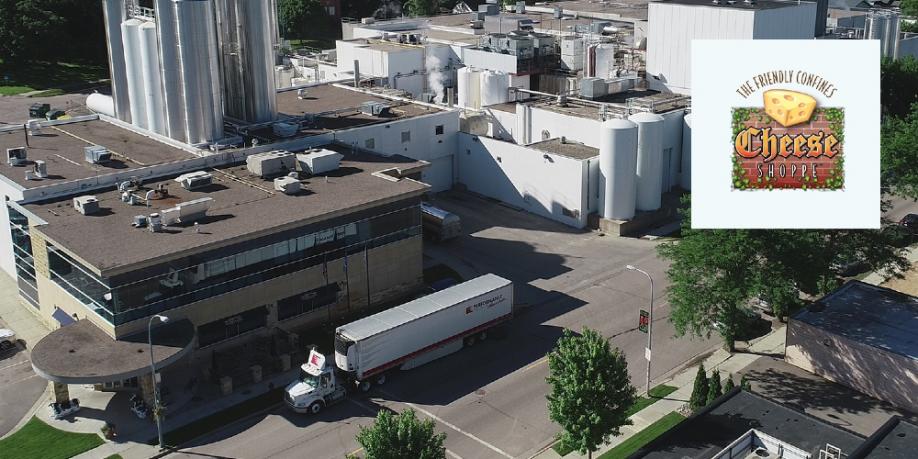 Customers find great cheese and a small-town USA experience in our Le Sueur, MN retail shop. The Friendly Confines Cheese Shoppe opened in 2009 and is a place where friends and families gather for great food and other fantastic products.
We offer a mix of world class cheeses and specialty foods. Customers can purchase a delicious slice of warm pizza fresh from the brick oven between 11:00 am  and 2:00 pm every day. And of course, we proudly use our own cheese!
Summertime shoppers can choose from four hard-pack ice cream flavors or soft serve and savor it on the patio's outside seating where cow figures decked out in baseball uniforms delight kids and their families. Friendly, caring sales people direct you to just the right cheese and other items for a party or that perfect gift. You can pick up a ready-to-bake pizza to pop in the oven for a quick supper or social gathering.
719 North main Street
Le Sueur, MN 56058
(507) 665-6000
Store Hours
Monday – Saturday: 10am-8pm
Sunday: 11am-7pm