Environment
We apply best practices in sustainable development and carry out meaningful environmental initiatives, including steps to reduce our greenhouse-gas emissions, reuse our waste materials and other ways to be better environmental stewards.
Cooperating for Environmental Responsibility
When it comes to the environment, Agropur's business culture reflects our belief that actions speak louder than words. Over the years we have developed the necessary resources and structures to ensure sound environmental management for all operations.
Governance
Agropur's environment committees include members of the Board and management. Their responsibilities include overseeing efforts to ensure Agropur facilities comply with all legal requirements. Committees meet twice a year to maintain the continuity of initiatives and policy directions. Each of our plants has an environment champion.
A Dedicated Environment Team
The Environment Department maintains a regulatory watch and keeps the legal records for Agropur's major facilities. An annual assessment of all workplaces is also conducted.
Awareness-Raising
Ongoing internal communications educate employees about environmental issues such as environmental management initiatives at plants, reducing paper consumption and computer equipment management.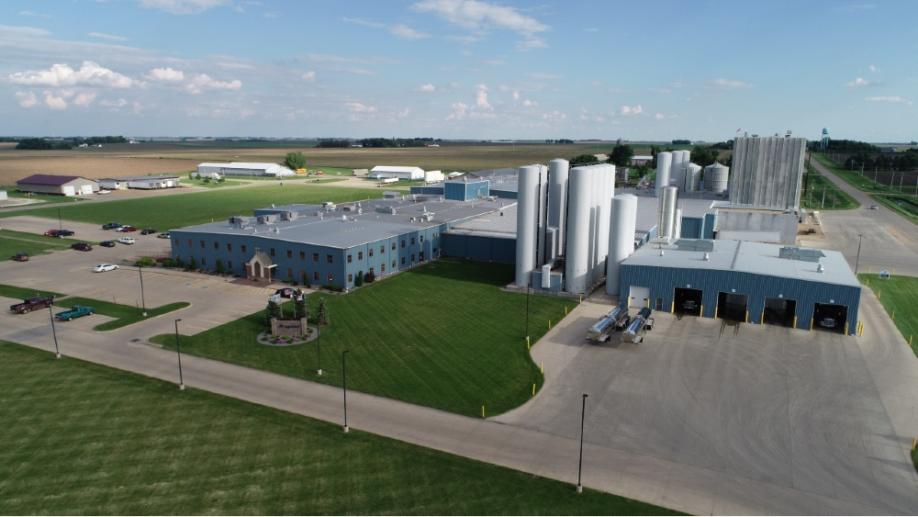 Environmental Initiatives
Agropur has a range of programs designed to reduce our environmental footprint. We constantly measure progress and identify new opportunities through annual water, energy and greenhouse gas (GHG) reports.
Smart Water Management
Water management is an Agropur priority, because we understand just how vital water is to the entire dairy industry.
Our water management approach includes ongoing sampling to test the quality of both the water we take from the environment (for consumption) and the wastewater we release into the environment.
Agropur's water management program has the following objectives:
Measure and monitor annual water consumption
Lower water consumption
Reduce the organic load of our wastewater, i.e., enhance the quality of the wastewater discharged.
Education and awareness-raising on water issues have met with an enthusiastic response from teams at our plants. Today, our employees and partners often come to us with ideas on how to improve water management performance.
Lowering GHG Emissions
Agropur closely monitors and calculates the GHG emissions generated by our Canadian and US operations.The Cooperative is working to develop a realistic portrait of its GHG emissions to assess their impact on climate change.
A Second Life for Our Organic Materials
Agropur already has internal processes to treat and reuse the vast majority of our organic waste. Much of it is used to produce powders such as whey protein and milk protein concentrates.
When we cannot repurpose residual materials in-house, we outsource liquid organic waste to be treated and reused for projects such as biogas production. Solid food waste, like cheese by-products, are sent to processors and used to make animal feed.