80 years of Wisconsin cheese excellence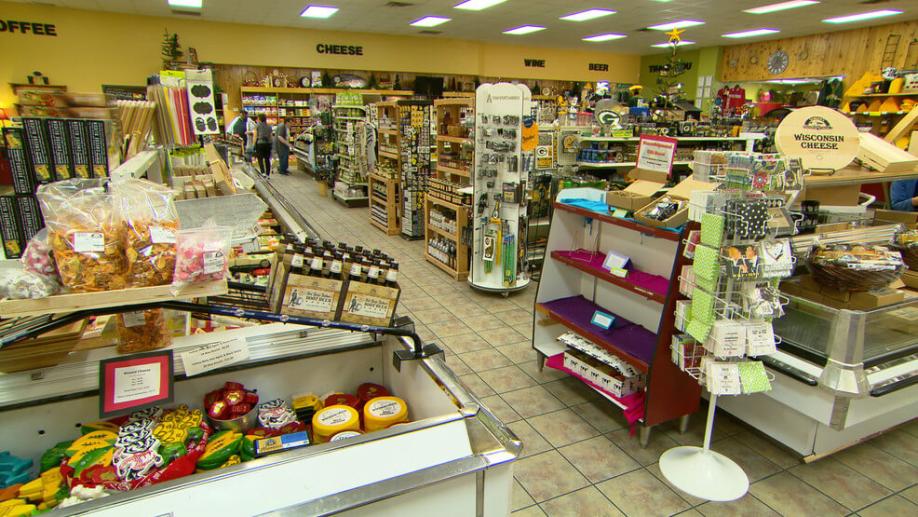 What comes to mind when you think about cheese? Is it the mixing of flavors paired with your favorite wine? Do you think about how well it compliments a sandwich?
For 80 years, the staff at Simon's Specialty Cheese have dedicated their time to making quality cheese for valued customers. The team believes cheese making is an art and looks forward to having you taste how unique its products are.
This cheese crafting business was started in August 1940 by Art and Ann Simon when they sold cheese out of the plant in Appleton. The first retail store for Simon's Specialty Cheese opened in 1972, making more cheese available for customers. In December 1984, a larger store was built next to the plant. Simon's Specialty Cheese continued to outgrow its space. In November 2000, they built a new store on Freedom Road in Appleton.
In 2003, a trio of third-generation cheese-making families came together from Trega Foods. This trio comprises of Simon's Specialty Cheese of Appleton, Krohn Dairy Products of Luxemburg, and Milk Products of Weyauwega. Together, they produced cheddar, feta, provolone, and mozzarella cheese.
Agropur acquired Trega Foods in 2008, and what started as two employees in an Appleton plant now has more than 300 employees within three Wisconsin plants and cheese stores. Heritage, expertise, and commitment to quality are hallmarks of the Wisconsin cheese industry, and Simon's Specialty Cheese is a great place to experience this tradition of crafting award-winning cheeses year after year. Their exclusive brand, Masters Reserve, represents the finest of Wisconsin cheese. Agropur is one of the few companies in the United States that boasts four Wisconsin Master Cheesemakers, the highest honor given by the dairy industry.
You're invited to celebrate 80 years of Wisconsin cheese. Visit Simon's Specialty Cheese retail store to check out the great selection of locally produced award-winning cheese and over 100 other Wisconsin cheese kids. They also have fresh squeaky cheese curds, string cheese, sausage, fresh pizzas, wine, and craft beer. Don't forget the homemade fudge!
Simon's Specialty Cheese hand-picked gift boxes, baskets, and wooden crates assure the freshest products. Whether for a business or personal occasion, a gift of Wisconsin cheese is always special. It's a perfect and practical way to celebrate the holidays, birthdays, anniversaries, weddings, and other special occasions. It's a fantastic way to say, "thank you," as well.
To learn more about Simon's Specialty Cheese, visit them online at simonscheese.com.